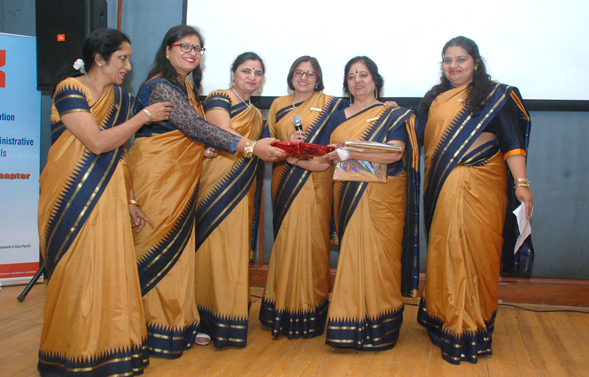 Chairperson's Message
Dear Friends,
International Women's Day is an opportunity to recognize and acknowledge the great contributions women have made to the cause of progress and development, the world over. At the same time, let us appreciate that this is a species who has been abused, unfairly treated, exploited, suppressed and forced to be submissive for ages. The result is she never develops to her full potential. It is in this perspective that this year's theme of "Be Bold for Change" is so important. Today, Time is so much on the side of women - with so much freedom to take initiatives, she just has to step out of her traditional role and become a woman of courage.
Let us see how we as educated and the more privileged of the lot can come forward and do our bit to bring about a change in our social set up.Let us educate the males in our families, our sons and brothers to treat women with respect. Let us mete out equal treatment to our sons and daughters. Let us be bold and united in defending women in public. And let us oppose any move to portray women in bad light. Our collective, bold initiatives will contribute towards bringing about a positive change in society.
With best wishes,
Vandana kalsi

Upcoming Events
APC Contest
Date: 10th September
venue: Hotel Misaki
Near Sarai Kale Khan Metro station
TIme: 12 PM Onwards.....